If you prefer having a direct access to see our instruments during normal business hours, tuneyoursound.com and 5150 Musique, a music instruments store located in Thionville, France, have joined forces to open a special guitar boutique dedicated to high quality and hand-made guitars and amps. This new store, 5150 Boutique, is located 4, rue Abel Gance, 57100 Thionville, France.
The Boutique 5150: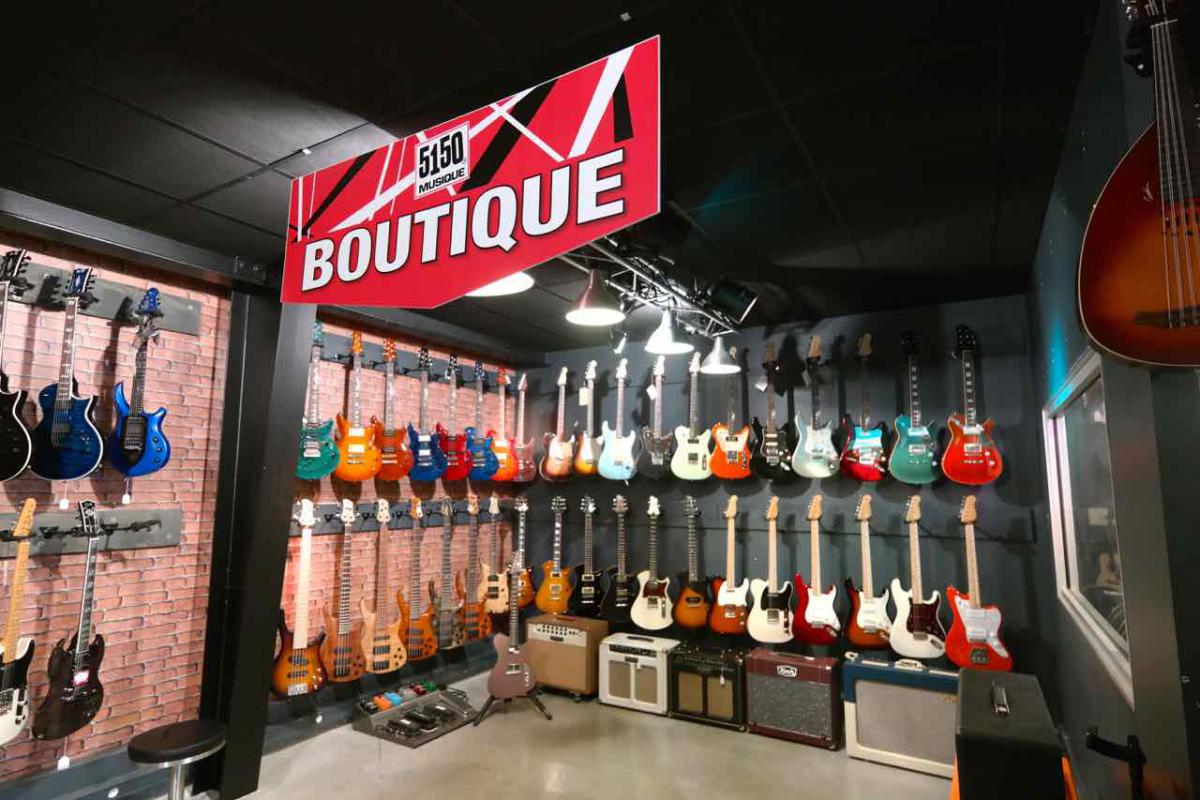 Located in France, our Boutique 5150 is open during business hours.
Easy access with competent advise!
Opening hours are 10:00 am – 12:00 pm, 2:00 – 7:00 pm from Tuesday to Saturday.
5150 Boutique powered by tuneyoursound.com will present a large range of guitars from Terry McInturff, Michael Tuttle, Keith Roscoe, Mikaël Springer, Christian Hatstatt (Magneto guitars), Tao Guitars, ... and the amplifiers of Greg Germino. If you have special requests we will do our best to get the instruments built to your specifications.
Not all the instruments are on display in the shop. So if you have a special request to try a specific instruments of our online catalogue, please contact us to make sure that we have on display the requested instrument. Requests can be done using the following contact: info@tuneyoursound.com
By special arrangement with lachaineguitare.com each guitar bought with us will get a free one month backstage pass to access the content of this independent website dedicated to the guitar.
Our builder brands from the online shop